IDAMC Logistics – 2015
International Disaster & Austere Medicine Conference
Pokonobe Resort
Mammoth Lakes, California
September 23-26, 2015
Travel
A small resort town set in the heart of California's spectacular Eastern Sierra, Mammoth Lakes lies on the edge of one of the largest contiguous wilderness areas in the Lower 48 States, less than an hour's drive from Yosemite National Park.
Driving times are roughly 5.5 hours from Los Angeles (LAX), San Francisco (SFO/OAK) or Las Vegas (LAS), and 3 hours from Reno, Nevada (RNO).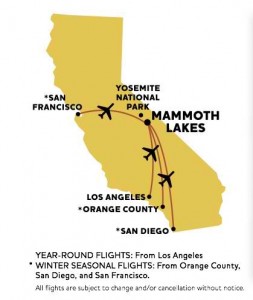 Flights from farther afield will need to connect through LAX. Alaska Airlines offers daily flights to and from LAX until September 29. The Mammoth Lakes-Yosemite airport (MMH) is located 10 minutes from town. Shuttles are available for guests of Juniper Springs Lodge and other MMCS participants or faculty by prior arrangement. As a warning, a significant number of flights are canceled into and out of MMH.
Sunday – Friday (Daily)
LAX to MMH…………………………… 4:20pm – 5:31pm
MMH to LAX…………………………… 6:05pm – 7:24pm
Saturday
LAX to MMH…………………………… 8:35am – 9:46am
MMH to LAX…………………………… 10:20am – 11:44am
Click here to book flights thru  Alaska Airlines or here for Kayak
Interested in carpooling from your area or from the airport? Email id@mhq.org and we will try to put you in contact with others with similar plans.
Lodging
Lodging is available at select hotels at a discounted rate for seminar participants of 2015 IDAMC.
Alpenhof Lodge
http://www.alpenhof-lodge.com  6080 Minaret Road, Comfortable alpine atmosphere walking distance to the Village. $89+tax per night for queen/king/double, $109+tax per night for suites. (both rates require a 2-night minimum). To book call 800-828-0371 or 760-934-6330 and reference group rate  IDAMC.
The Westin Monache Resort
http://www.westinmammoth.com 50 Hillside Drive, Luxurious and modern accommodations walking distance to the Village, $149+tax per night and no resort fee. To book, call Tyler 760-934-0454 and reference the Mammoth Medical Missions Retreat.
Tamarack Lodge and Resort
http://tamaracklodge.com  163 Twin Lakes Rd, From rustic to deluxe cabins in a breathtaking lakefront setting, very close to IDAMC. Rate:  From $152.10 +$20 resort fee/night (10% off). To book, call 760-914-2442 and mention IDAMC/Mammoth Medical Missions for discounted rates
Wildyrie Lodge
http://www.wildyrielodge.com  4071 Lake Mary Rd, A rustic fishing lodge with rooms and cabins walking distance to IDAMC. Rate: $90-95/night for rooms, $168/night for one bedroom cabins, to book call (320) 144-1239
Mammoth Creek Inn Hotel and Spa
http://www.themammothcreek.com  663 Old Mammoth Rd, Hotel/suites with spa located near Mammoth Creek and park. Breakfast included. Rate: from $129+tax/night with $10 resort fee for king/queen/doubles. To book, call (760) 934-6162 or on website.
Other great resources for lodging are:
Camping
Feeling adventurous? Camp walking distance or nearby to IDAMC in the beautiful lakes basin.
Lake Mary Campground:
http://www.fs.usda.gov/recarea/inyo/recreation/recarea/?recid=20430&actid=29
http://www.reserveamerica.com/camping/lake-mary-campground/r/campgroundDetails.do?contractCode=NRSO&parkId=72775#sr
Also close are Lake George, Coldwater, and Twin Lakes campgrounds:
http://www.fs.usda.gov/activity/inyo/recreation/camping-cabins/?recid=20228&actid=29
Activities
There will be some free time in the afternoons to hike, bike, fish, golf, paddle, or otherwise get out into the scenic High Sierra.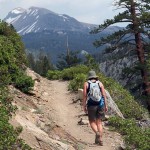 Hike: All over! Here's a map of popular Lakes Basin trails.
Enjoy the Lakes:
Pokonobe Lodge (Where IDAMC is held) – Fishing, boating, kayak and paddle boards: http://pokonoberesort.com/
Lake Mary Marina – fishing, boat rentals: http://www.visitmammoth.com/listings/?listingID=815
Fish: Lake Mary, Lake George, and Lake Maime are all popular. A backcountry fishing guide is found here: http://www.fs.usda.gov/Internet/FSE_DOCUMENTS/stelprdb5410679.pdf
Mountain Bike:
http://www.mammothmountain.com/summer/bike-park/bike-park
Lakes Basin bike path:
http://www.mammothtrails.org/trail/8/lakes-basin-path/#mapTab
Golf:
Sierra Star Golf Course: http://www.mammothmountain.com/summer/golf/sierra-star-golf-course
Snowcreek Golf Course: http://www.snowcreekresort.com/golf.htm
Events:
Kamikaze Bike Games – Sept 24-27: http://www.mammothmountain.com/summer/events/event-detail?url=kamikaze-bike-games&day=23&month=9&year=2015
11,053' Supermoon Summit Party – Sept 26: http://www.mammothmountain.com/summer/events/event-detail?url=11-053′-supermoon-summit-party&day=26&month=9&year=2015